After watching an Oprah episode one day called Oprah's Angels, Mark, an avid cyclist, decided to make a difference.  He was officially on a mission to help young people whose families couldn't afford a bicycle.
The following is a letter from Mark regarding the bike fund he was going to start and asked for donations. He was so excited at the thought of sharing something that brings so much joy to kids.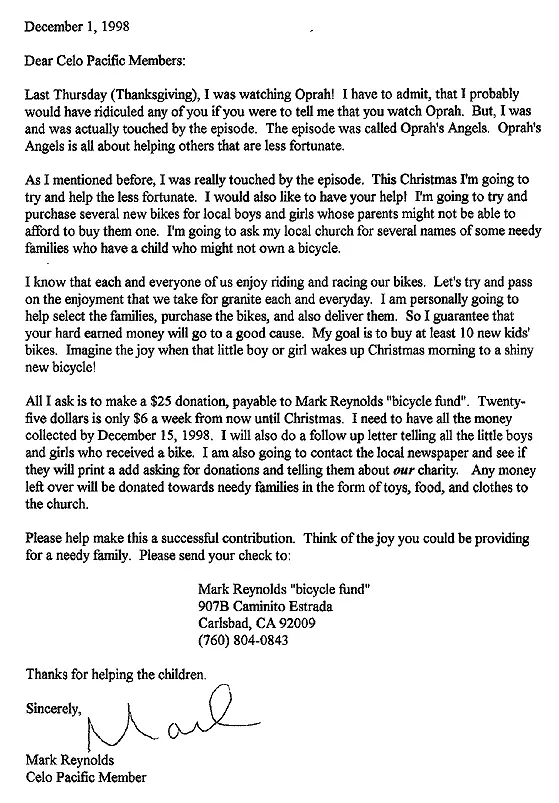 Although Mark is no longer with us, his legacy and passion for biking and giving continues through the Children's First Bike Fund. Since our inception, the Mark J. Reynolds Memorial Bike Fund has given away hundreds and hundreds of bikes to those who may not otherwise be able to experience the joy and freedom of riding a bike.
If possible, please make a donation today to keep Mark's legacy alive. You remember your first bike, don't you?